September 1, 2007 in hp-right, News, Publications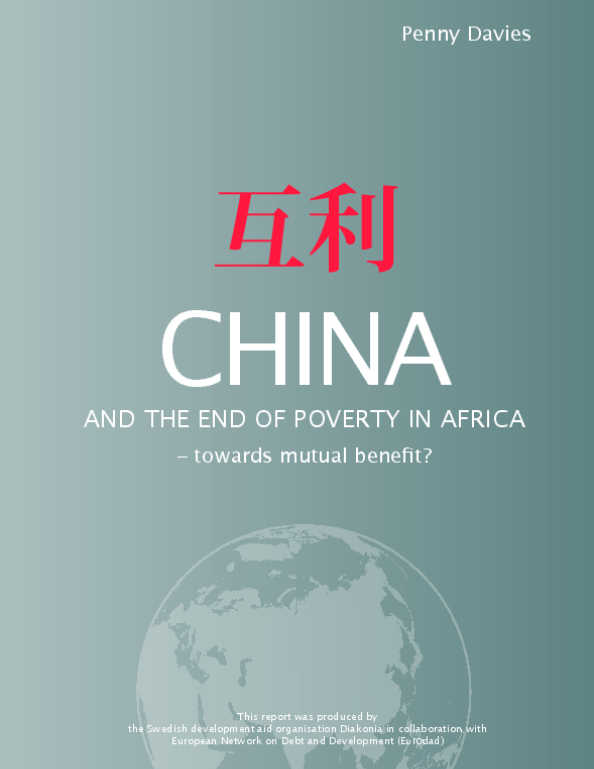 China and the end of Poverty in Africa – towards mutual benefit?, Diakonia and European Network on Debt and Development (Eurodad). September 2007.
The purpose of this report is to contribute to an increased knowledge and understanding of China's role in Africa. The target group is foremost Civil Society Organisations (CSOs) across the world engaged in various types of development work.
The focus of the report is Chinese development assistance policies, i.e. China's role as a donor to Africa, an area not so much written on in comparison with trade and investments. The report explores Chinese views on China's role as an important player in development policies and what responses China has to concerns expressed by external stakeholders about the increased Chinese cooperation with Africa.
The report builds on desk studies between March and July 2007, as well as 27 ­interviews with foremost Chinese decision makers, institutions, organisations and researchers but also donors to both China and Africa, carried out in Beijing March – April 2007.
The content of this report is the responsibility of the author and does not necessarily reflect the views of Diakonia or Eurodad. This report has been produced with financial support from Sida, but does not necessarily reflect the views of Sida.